LANE'S LIBRARY BLOG **Click Here**
Check out the new books in the library along with a number of book trailers and helpful links for both students and teachers!
WANT TO READ BOOKS OVER THE SUMMER? USE OVERDRIVE! IT'S FREE FOR SHELDON STUDENTS!! SEE MS. LANE FOR DETAILS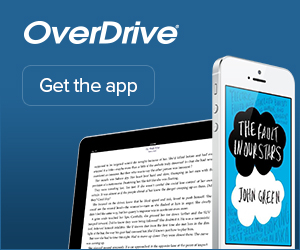 https://www.overdrive.com/account/sign-up
Page Turners
The Page Turners is our book club at Sheldon-Williams. We meet every 3rd week, after school in the library. We read and discuss books, enjoy treats, and once we finish a book, we do a small fun project or picture. We are also launching a book channel to share our thoughts and reviews on the books we read. Everyone is welcome to join anytime. Come read with us!
PAGE TURNERS- 2016/17
BOOK #1
A WORLD WITHOUT YOU BY BETH REVIS
BOOK #2
DUMPLIN' BY JULIE MURPHY
BOOK #3
BRAIN ON FIRE BY SUSANNAH CAHALAN
BOOK # 4
THREE DARK CROWNS BY KENDARE BLAKE
BOOK # 5
UNDERGROUND RAILROAD BY COLSON WHITEHEAD
BOOK # 6 (FINAL BOOK OF THE YEAR!)
CITY OF SAINTS AND THIEVES BY NATALIE C. ANDERSON
Peart Library is located on the main floor of Sheldon-Williams Collegiate.
Peart Library provides a quiet place for students, small groups, and classes to work on research projects, assignments, and inquiry-based learning tasks. It also allows students to access supplementary reading materials for classroom or home reading logs.
One of the main goals of the library staff is to help students develop information literacy skills. To assist in this process, the library has 10 desktop computers,20 Chromebooks, and 23 iPads with several educational apps available for research and presentations.
The teacher-librarian collaborates with the teaching staff to assist with instruction, unit planning, assignment design, and evaluation.
FAQ's
1. How long can I sign a book or magazine out for?
Fiction and non-fiction books and magazines can be signed out for 21 days at a time. After the 21 days. students may renew the book as long as no hold has placed on that title.
2. How many books/magazines can I sign out at once?
You may have 3 books and/or magazines out at any one time. ** YOUR STUDENT I.D. IS REQUIRED TO SIGN OUT LIBRARY MATERIALS.**
3. What time does the library open and close?
The library opens at 8:00 a.m. and closes at 4:00 p.m. **THE LIBRARY IS OPEN AT NOON.

EVERYONE IS WELCOME! PLEASE COME AND SPEND SOME TIME STUDYING, COMPLETING HOMEWORK, AND READING!!!